ERGOLASH® GO
Regular price
Sale price
€34,75 EUR
Unit price
per
Free shipping from €300*
Check your shipping cost here.
GO has an LC of 4.000kg in top-over lashing
50mm strap-width
GO is ideal for heavy load securing applications
Achieve a 35% faster load securing with our ERGOLASH® GO model
The new innovative shaft in the ratchet allows for quick sideways insertion of the strap. Therefore, it is no longer necessary to pull the entire strap through the ratchet when load securing.
Simply insert the strap sideways in seconds. This feature is only available with ERGOLASH lashing straps.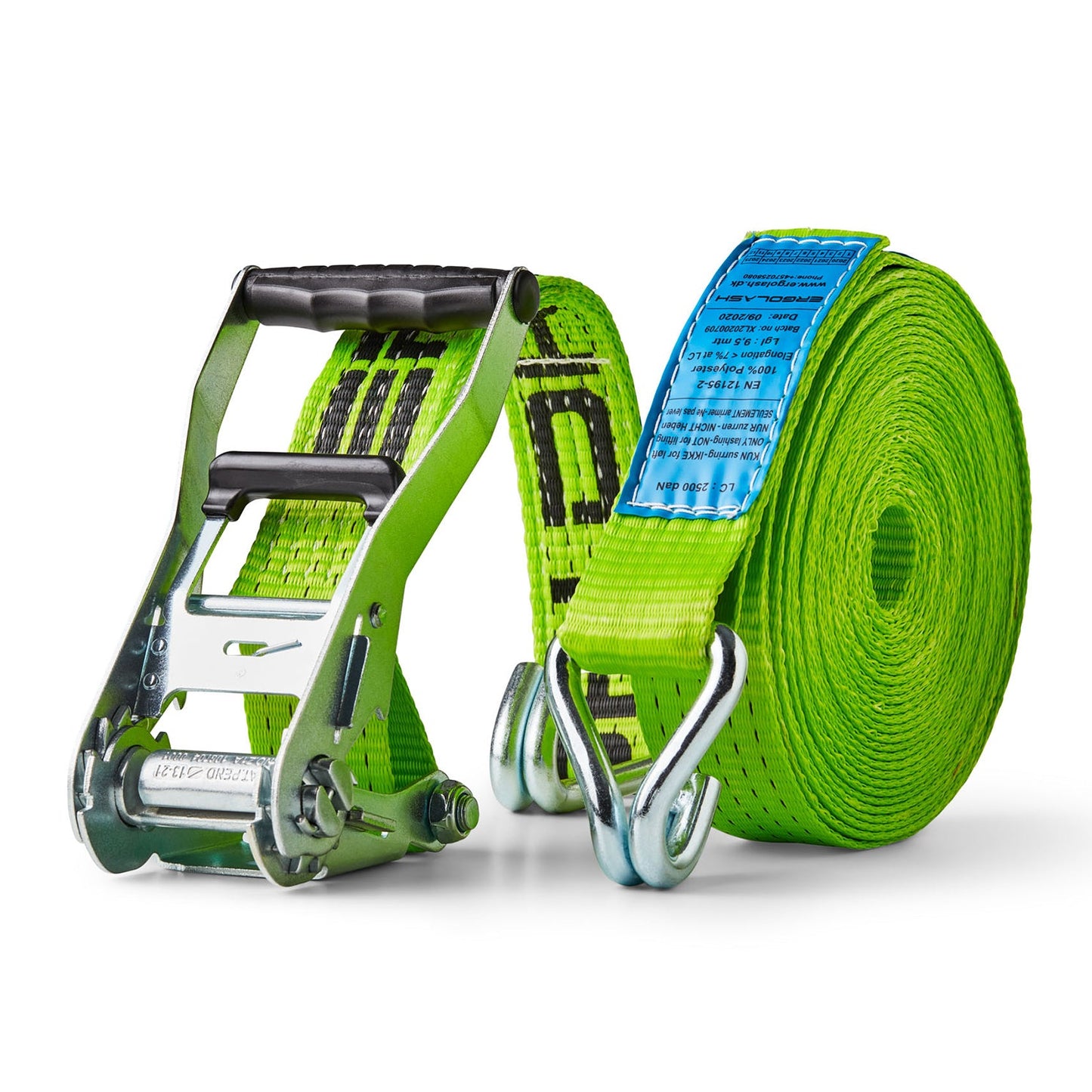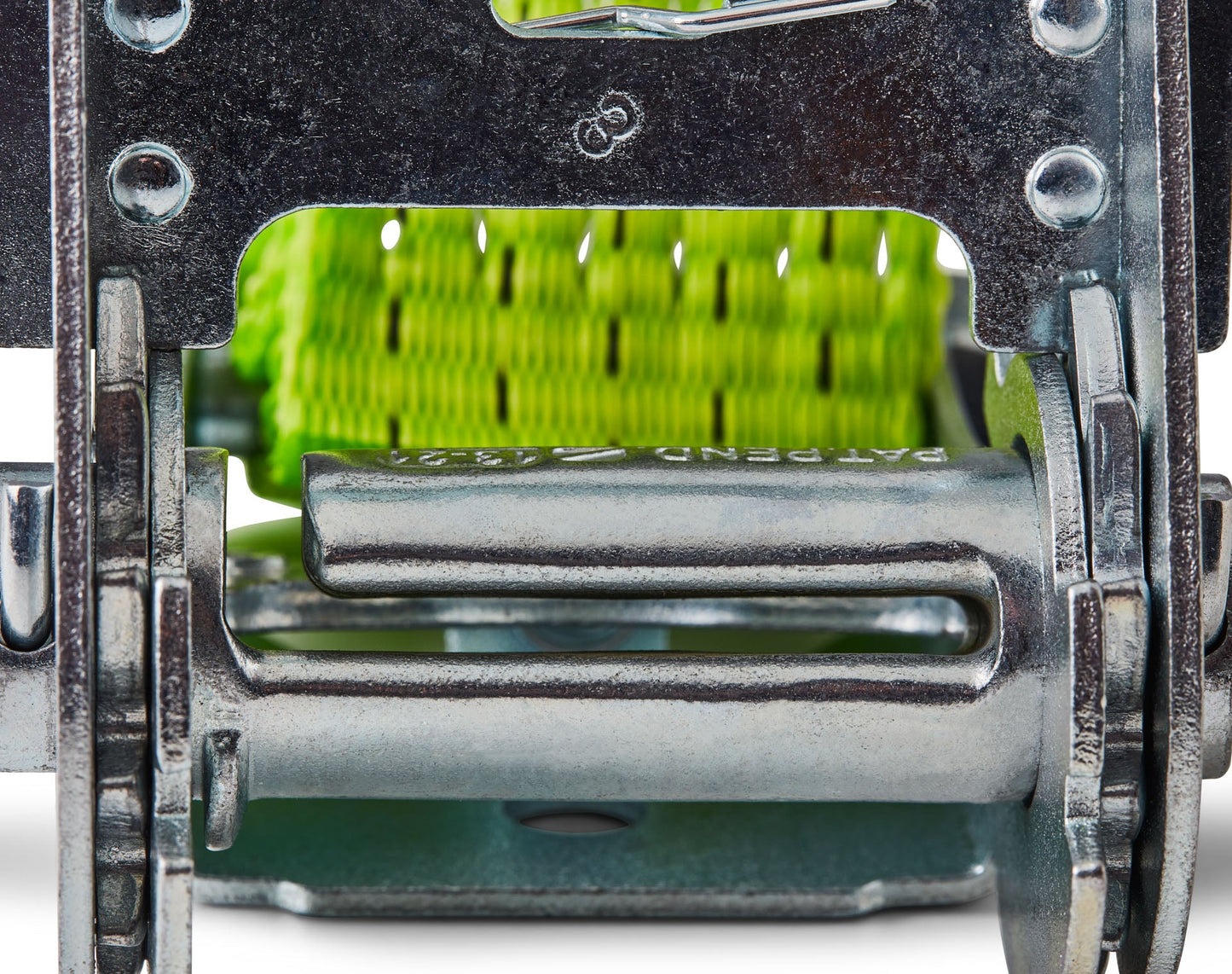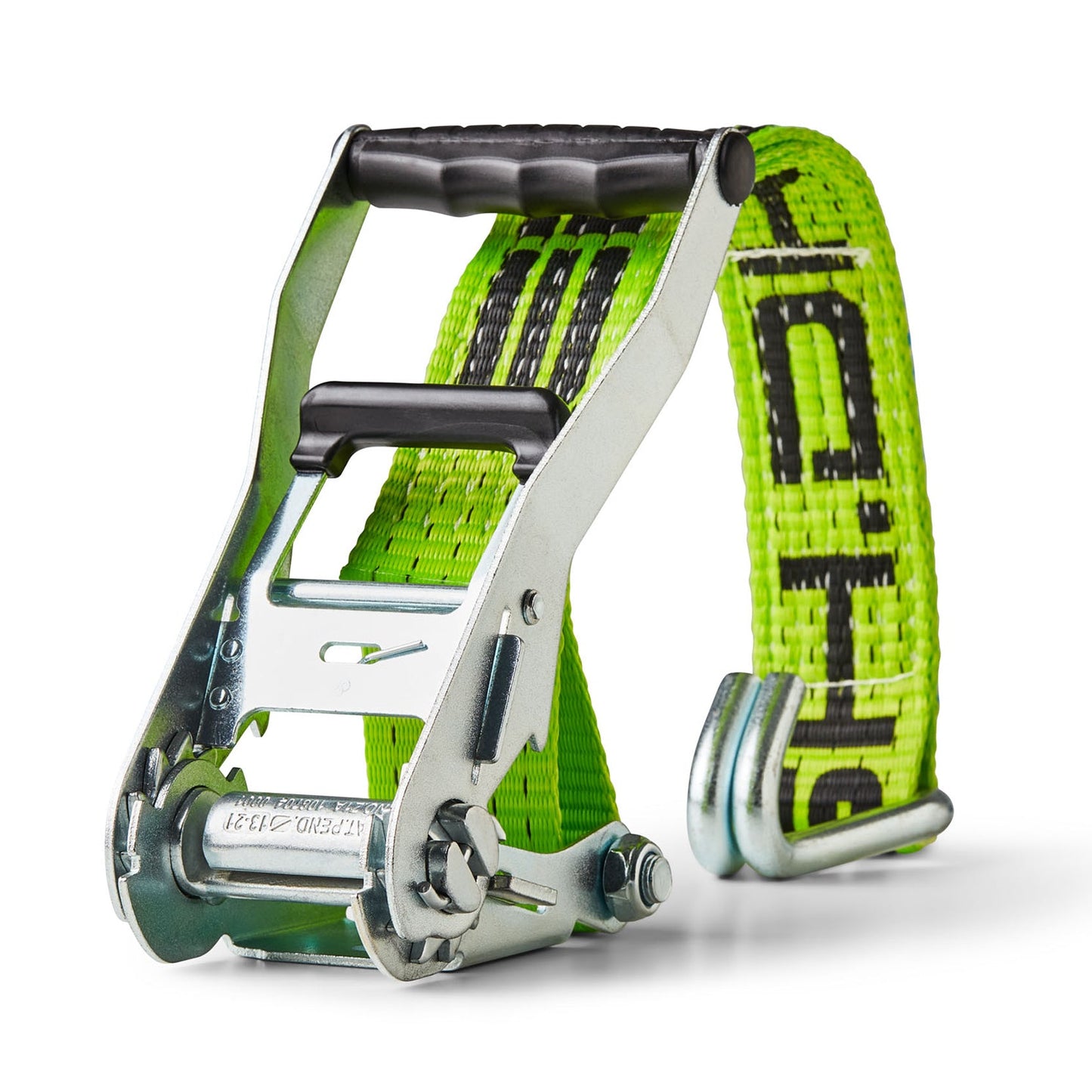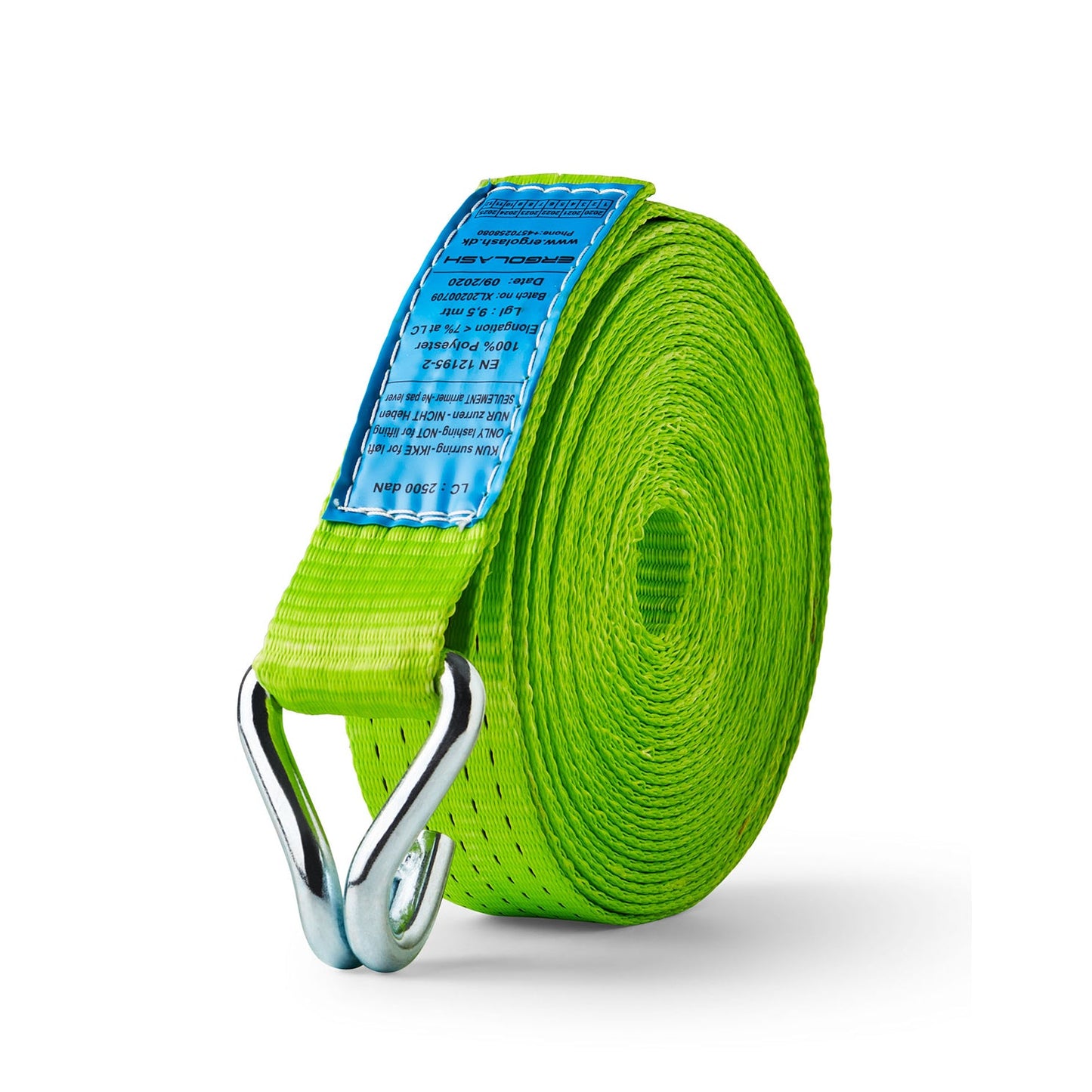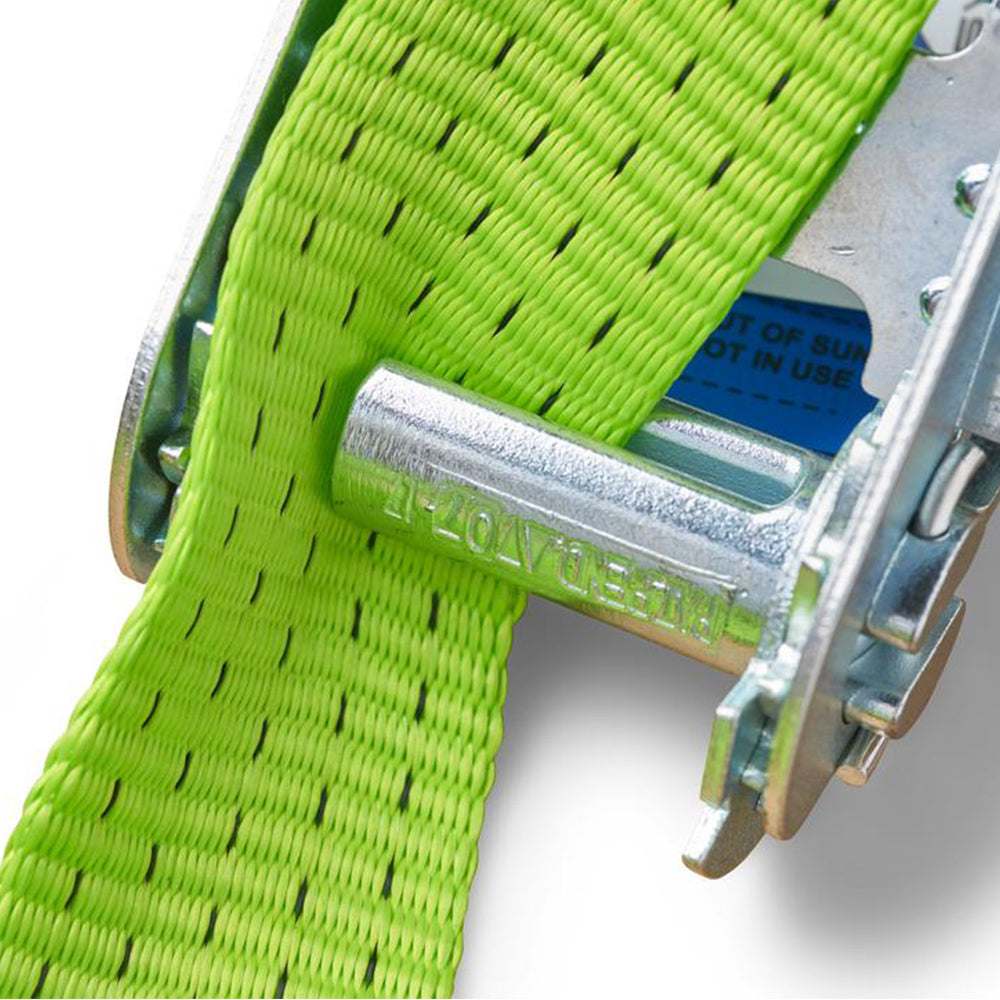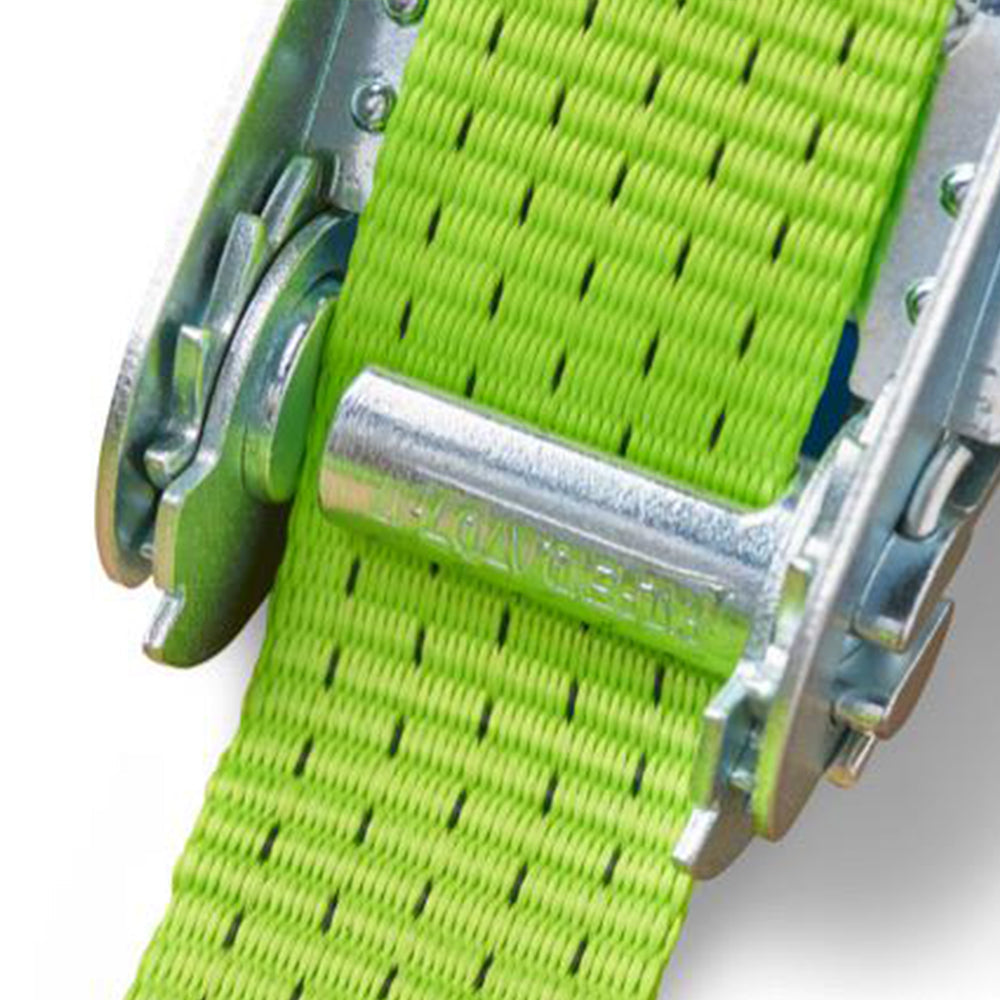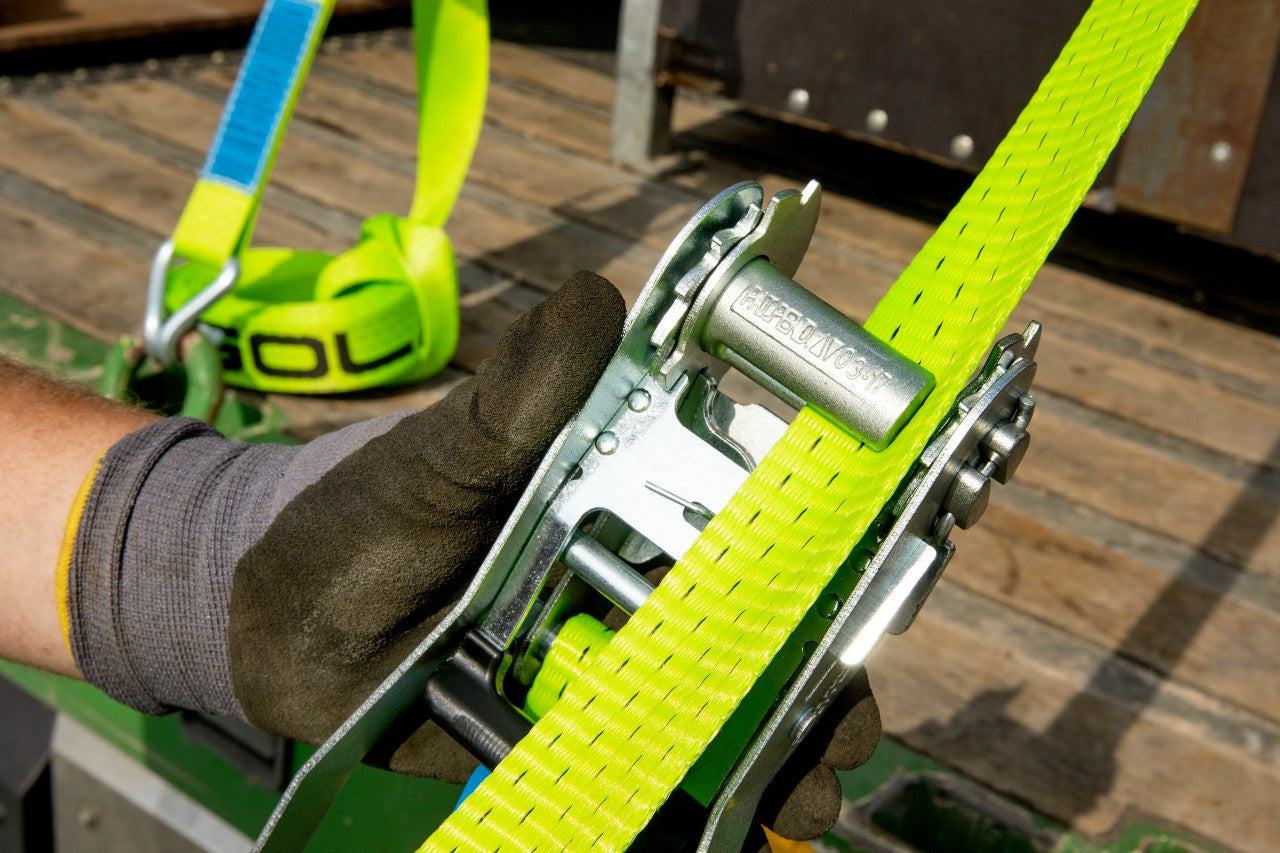 Faster Than Conventional Lashings
With the ERGOLASH GO-models, you get lashing straps that are perfect for anyone who works with load-securing as a professional. The straps are extremely suitable for securing goods - whether it be on trucks or trailers.

When you buy ERGOLASH lashing straps, we do not compromise on quality! We strive to create lashing straps that make your life easier while still keeping the integrity and quality of the straps.

We hope you are interested in trying our ERGOLASH GO lashing straps! We argue that you will find them to be much easier and faster to use compared to conventional ratchets.
Specifications
| | |
| --- | --- |
| Total length, webbing | See description for different variants |
| Width, webbing | 50 mm |
| Material, webbing | 100% polyester |
| LC at direct lashing | 2.000 daN / 2.000 kg |
| LC at top-over lashing | 4.000 daN / 4.000 kg |
| Standard Tension Force (STF) | 300 daN / 300 kg |
| Standard Hand Force (SHF) | 50 daN / 50 kg |
| Hook type | J-hook |
| Ratchet type | Push for tension |
| Compliance | EN12195-2 |
Katalog